Doris Marie (Kabel) Bieker
July 8, 1928 – November 25, 2010
Doris Marie (Kabel) Bieker, passed away on Thanksgiving November 25, 2010 peacefully, after a short illness in Tacoma, WA
She was the first daughter of Hans Ludwig Kabel who was born in Neumunster, Germany, and Clara Marie (Lieske) Kabel who was born in Santa Barbara, California, of German parents. Her sister Barbara Jean (Campbell) was born in 1932. Doris went to school in Chehalis and graduated from high school in Auburn, WA in 1946. Dick and Doris were married in 1946.
Doris was employed at Yard Birds Shopping Center, in Chehalis for 33 years. In conjunction she was also the International Houseware buyer for World Wide Distributors. She finished her career at Progressive International at the age of 80. She had the pleasure of traveling to many major cities in the U.S. and several foreign countries. Many people she met during this time have kept in touch over the years.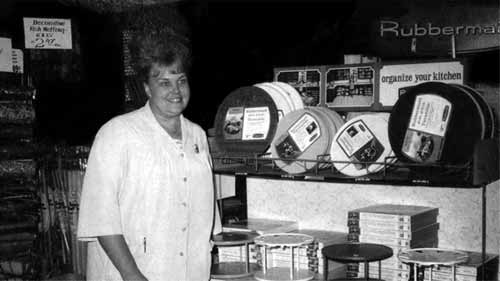 Doris loved to sew and was involved with Zonta and Cabrini Circle.
She loved the "River House" in Chehalis and hosted many parties like the get together after the Yard Birds Golf Tournament that she planned each year.
Doris kept up on all current events and loved to share what was going on in fashion, movies and movie stars. She was interested in learning everything she could and always stayed one step ahead of everyone.
Her family was the most important part of her life. She loved the grandchildren and enjoyed hearing about what they were doing and proudly displayed their pictures in her home. Doris moved from Seattle to Puyallup, WA in 2001 and enjoyed her flowers and view she had of the farms in the Puyallup Valley.
Doris is preceded in death, by her parents Hans and Clara and her sister Barbara. Doris is survived by her children: Renee (Bieker) Brewer, Richard Bieker, Ron (Mary Jo) Bieker and Resa Bieker (Todd) Wilson.
Grandchildren: Tony Bieker, Dannie Brewer, Tor Bieker (Lisa), Sam Bieker, Beth (Whit) Hamlin, Jay Bieker, Kyle (Sharity) Knapp and Kevin (Rebecca) Knapp.
10 Great-Grandchildren: Josh, Jordyn, Tess, Kaitlyn, Rane, Sofia, Sloane, Ansel, Kaily and Gavin.
A celebration of her life was held on Sunday January 9th at Yard Birds.